July 14, 2020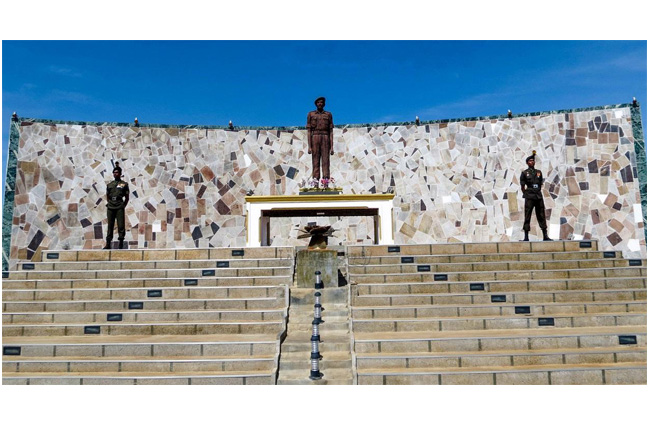 Twenty nine years ago, Corporal Gamini Kularatne of the 6 Sri Lanka Sinha Regiment (SLSR) made supreme sacrifice on behalf of our motherland while preventing an LTTE bulldozer laden with high explosives ramming into the Army's Elephant Pass garrison.
The fateful day was July 14, 1991.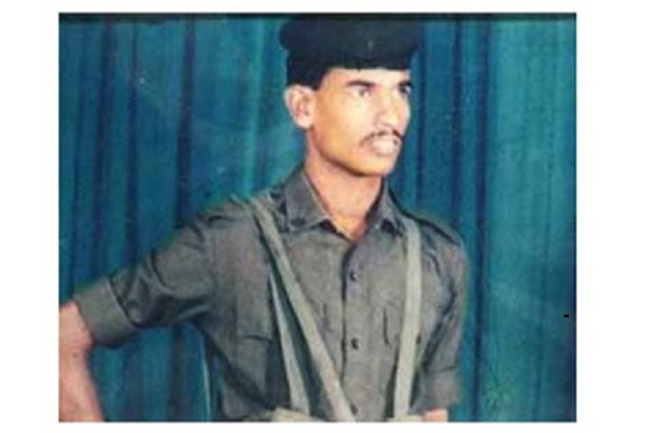 Today, the monument erected in memory of Cpl Gamini Kularatne also known as Hasalaka War Hero stands high at Elephant Pass with the remnants of the very bulldozer he destroyed.
In recognition of his act of supreme gallantry, late Cpl Kularatne was posthumously awarded the Parama Weera Vibhushana (PWV) medal which is the highest decoration awarded by the Sri Lankan military to date.
Cpl Kularatne was born in 1966 as the second son of a family of four brothers and a sister.
He had received his primary education at Ranasinghe Premadasa Madhya Maha Vidyalaya at Hasalaka and later joined the Sri Lanka Army in 1987 as a rifleman of 6 Sri Lanka Sinha Regiment.
Cpl Kularatne on that fateful day lobbed a grenade against the LTTE's explosive-laden bulldozer which was attempting to ram into the Elephant Pass Army Camp. He blew up a grenade and laid his life preventing the LTTE attempt.
Elephant Pass Army camp remained to be a key strategic location during the LTTE insurgency and an important target for the LTTE in asserting control over the Jaffna Peninsula.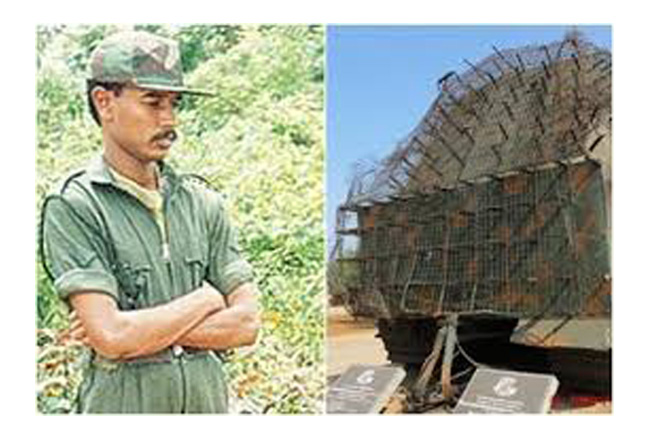 On that decisive night, over 5,000 LTTE terrorists surrounded the Sri Lanka Army garrison to lay siege into already outnumbered troops at the military outpost. According to the Army, there were only around 600 soldiers at Elephant Pass camp.
At dusk, the terrorists in a new tactic used an armoured fighting vehicle - a converted Caterpillar bulldozer, to break the Army defence line. Heavy weapons mounted on the bulldozer hammered the defenders and LTTE terrorists slowly moved up along, smashing a bunker, and finally the bulldozer broke through the forward defence line.
Cpl. Kularatne by then had realized that neither he nor his camp would sustain to fight another day if the bulldozer ramped into the camp. With this, he ran against a rain of heavy small arms fire through the Army forward defence line and to enemy territory.
In his hot pursuit into enemy forward lines Cpl. Kularatne continued engaging terrorists with his T-56 weapon.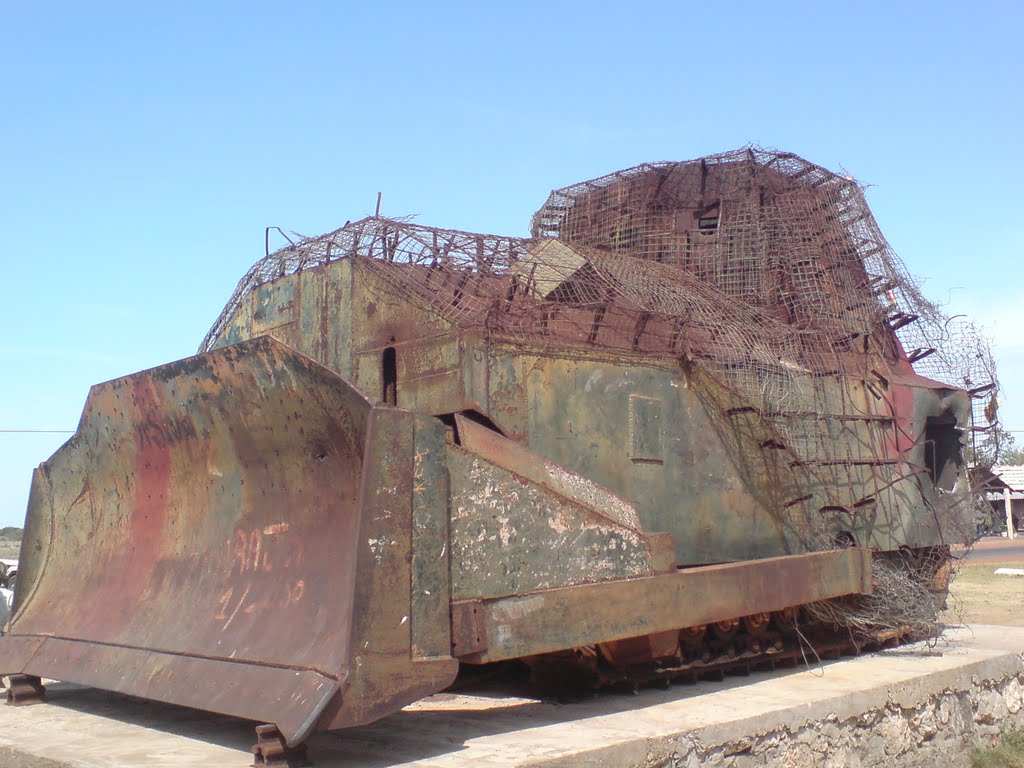 LTTE's armoured bulldozer
He reached the rear side of the LTTE's armoured bulldozer and scaled its ladder hauling grenades into the armoured bulldozer. Four terrorists were killed and the LTTE's dozer brought to a halt as Cpl Kularatne made his supreme sacrifice to the nation.
The monument to Hasalaka War Hero still stands high along the road side at Elephant Pass along with the remnants of the very bulldozer he destroyed, in remembrance of the hard won peace in the country.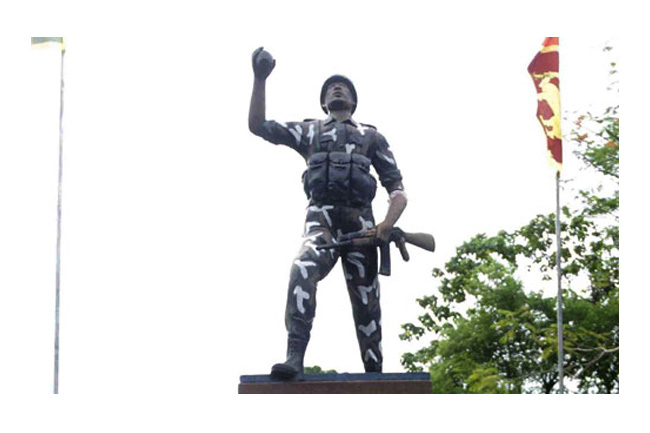 Monument dedicated to Cpl Gamini Kularatne at Hasalaka his hometown