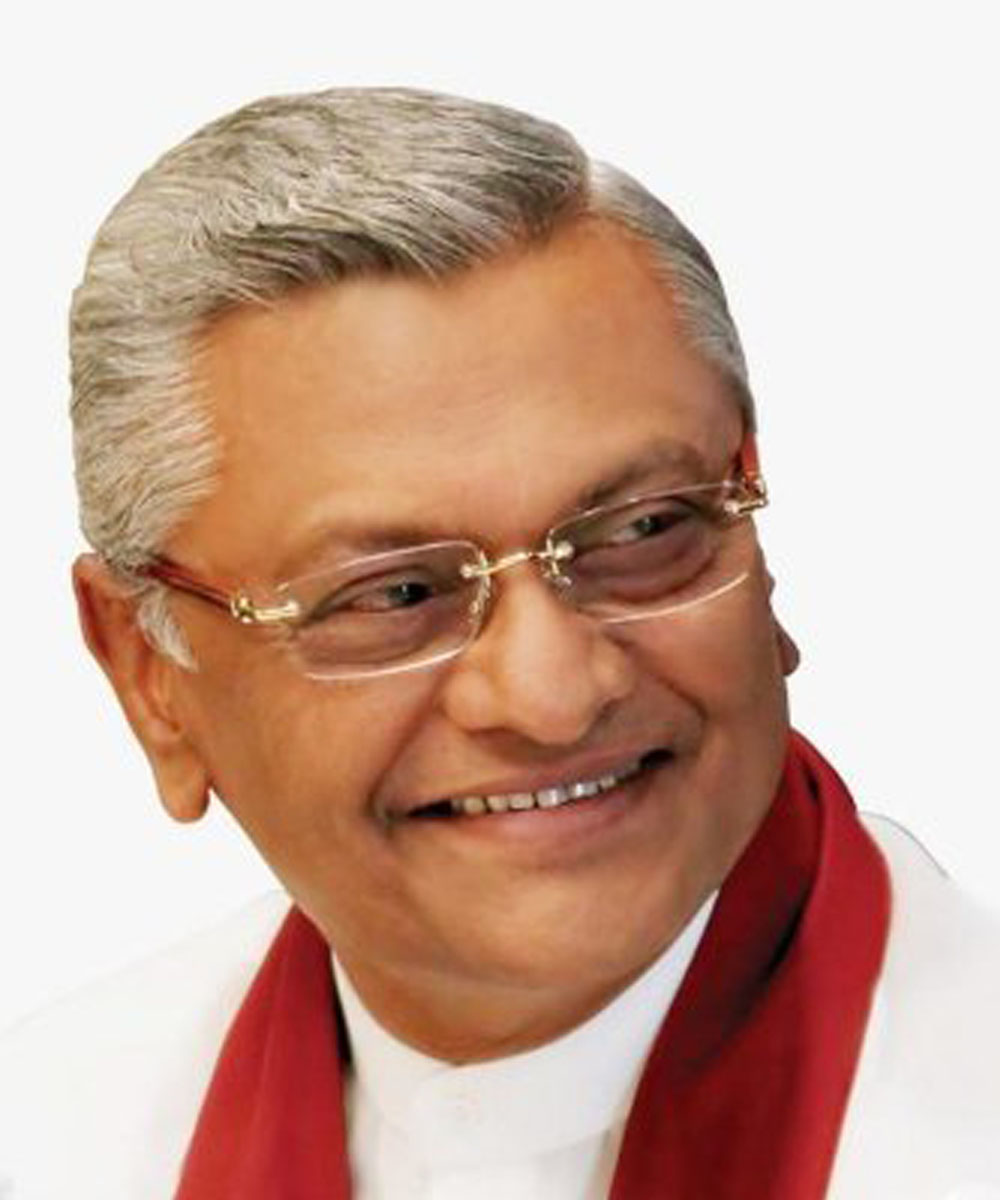 Hon. Chamal Rajapaksa was born on October 30, 1942 as the eldest son of Mrs. Dandina Samarasinghe and a former Cabinet Minister Hon. D.A Rajapaksa who rendered immense services to the Ruhuna area at Hambantota.
He is the eldest sibling in a family of 9 and is the brother to 7th Executive President of Sri Lanka His Excellency Gotabaya Rajapasa and Prime Minister Hon. Mahinda Rajapaksa.
He was educated at Richmond College, Galle which is one of the finest schools in the South. He followed the footsteps of his father D.A Rajapaksa and engaged in social services. Hon. Chamal Rajapaksa joined the Police Service in 1964 as a Sub Inspector of Police and served in the Police Department for eight years.
He entered into the marriage life with Chandra Malani in 1975 and they are blessed with two sons - Shashindra Rajapaksa and Shamindra Rajapaksa. The eldest, Hon. Shashindra Rajapaksa was the Chief Minister of Uva Province and the Custodian of Katharagama Sri Skandakumara Maha Devalaya and is the State Minister for Agriculture in the present Parliament.
Entering politics, he contested the by-election in 1985 for the Mulkirigala Electorate. He won at the general election held in 1989 and entered Parliament in 1989 as a member of parliament of the Sri Lanka Freedom Party representing Hambantota District. Since then, he has been a Member of Parliament for 32 consecutive years.
Portfolios held previously by Hon. Chamal Rajapaksa include Deputy Minister of Agriculture and Lands, Deputy Minister of Ports & Southern Development, Deputy Minister of Plantation Industries, Minister of Agricultural Development, Minister of Irrigation & Water Management and Minister of Ports & Aviation.
In 2010, Hon. Chamal Rajapaksa became the Hon. Speaker of the Supreme Parliament of Sri Lanka and held the office until 2015.
President of Sri Lanka – Russia Parliamentary Friendship Association, President of Sri Lanka – Hungary Parliamentary Friendship Association and Chairman of the District Development Committee, Hambantota were the other appointments he had held.
He has been awarded with an honorary title "Sri Lanka Janaseva Vibhushana".
After 2005, he was an exceptional minister who initiated and implemented irrigation projects in Maw Ara, Weheragala, Weli Oya, Menik Ganga, Uma Oya, Deduru Oya, Kekiriobadakan Oya and Yan Oya. He is currently the pioneer in the renovation of 5,000 tanks under the National Irrigation Prosperity program.
Minister Chamal Rajapaksa, rendering great services to the citizens of this country sets an example for today's young politicians.