Maritime Collaboration is vital for a Maritime Nation
October 16, 2020
By Lt.Com. Roshan Kulathunga
The beauty of the Indian Ocean was described by the great voyagers, maritime historians, intellectuals, and sea fares, as the most spectacular ocean in the world, providing an elegant view of scenery to the human mind. I feel that this beautiful view could vanish within no time if any natural or human-made disasters intervene. The recent incident of the distressed ship MT New Diamond should be considered an eye-opener for saving the maritime environment from uncertain eventualities.
Indian Ocean is a very competitive platform among the nations for maritime power projection. Major sea lines of communications lies over the southern tip of Sri Lanka, and at this juncture, the recent incident of the tragedy of MT New Diamond has become one of the top stories in the media around the world. It is evident that maritime collaboration is an essential maritime strategy that maritime nations should adopt. Sri Lankan maritime components were sucessfully able to eliminate the said fire, and protect the maritime environment from oil spillage and secured human security.
Evidence to support this could be found in "The Theory of Strategy as Practice," by Golsorkhi, which describes the relationship and link between the decision making body and its executions. In my opinion, maritime collaboration with many parties who engaged in saving our waters with a Disaster Management Operation which was witnessed in the above incident, was a remarkable achievement of effective interoperability and execution of strategies into practice.
I feel this operation indicates the approach of cooperative maritime diplomacy. According to Miere, "Maritime diplomacy is the management of international relations through the maritime domain." Therefore, It appears to me, that the way Sri Lankan maritime security components, along with civil authorities, interacted with regional and extra-regional maritime apparatuses and, worked together to conduct on disaster management operations, were remarkable.
The responsibility to protect this maritime environment sets over the shoulders of many parties, not one single entity. I feel that this rescue mission on MT New Diamond, which shows the greater interoperability of maritime components with state and non-state actors, is a successful way of leading the mission.
So what could be our future ambition as a maritime nation in order to strengthen effective collaboration? We have witnessed many domestic and international conferences, seminars, workshops, and many more discussions to face future challenges on maritime security. However, these events repeatedly show the necessity of working together and acting on a timely manner with regards to maritime security issues and, signify the importance of situational awareness of the maritime domain.
The situational awareness of the maritime domain is helping to provide maritime security to shipping, which engaged in maritime commerce. According to the department of the USA Navy, Maritime Domain Awareness (MDA) is an effective understanding of anything which is associated with maritime domain, which could affect the security, safety and economy of a country. In the USA Navy, Situation Awareness is a crucial factor and gathering information, intelligence and surveillance are the main areas under MDA. Similarly, can Sri Lanka adopt the same strategy?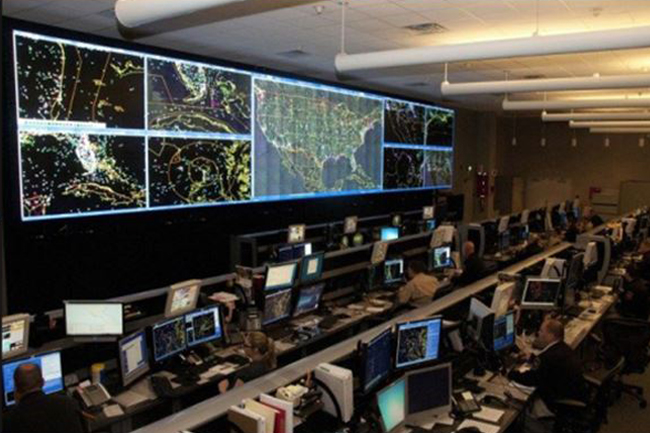 Courtesy - www.defensemedianetwork.com
Sri Lankan military and civil maritime security components are associated with maritime activities in the country. As pointed out above, maritime collaboration is helping to boost interoperability. Effective use of this concept could use to cultivate a common operational picture to maritime stakeholders. As a result, the operational commander will have a common operating picture of maritime domain to interdict adversaries. It seems to me, this issue has not been addressed so far and applying this strategy could be the cornerstone of cooperative security.
In my opinion, I strongly recommended to conduct an in-depth study and established a 'Civil-Military Maritime Coordinating Center' to interact with maritime-related maters, combining all the responsible stakeholders in one single operation location to get an 'Eagle's Eye View' of a particular situation. Application of this suggestion could improve person to person contact, data flow, exchange of timely information, maritime domain awareness along with better maritime collaboration.
-The Ministry of Defence bears no responsibility for the ideas and views expressed by the contributors to the Opinion section of this web site -