Denzil Kobbekaduwa, a General loved by all
August 08, 2021
Denzil Kobbekaduwa, a General loved by all
On Aug 8, 1992, a landmine planted by the LTTE assassinated Lt. Gen. Denzil Lakshman Kobbekaduwa and the finest of the top military brass, Maj. Gen. Wijaya Wimalaratne, Rear Admiral Mohan Jayamaha, Lt. Col. HR Stephen, Lt. Col. Nalin De Alwis, Lt. Col. YN Palipana, Lt. Col. GH Ariyarathne, Commander Asanga Lankatilaka, Lt. Commander CB Wijepura and Private WJ Wickremasinghe at Arali Point, Jaffna while travelling in their vehicles.

The entire nation was jolted with the shocking news of this nature and suddenly plunged into deep grief, while setting the country into mourning.
This piece of writing is a tribute to this true leader, gentleman and distinguished late Army General as today marks the 29th Anniversary of his tragic death.
Unluckily, we missed a great military leader loved by his men, respected by his colleagues and loved by the citizens of the country.
He was born to a wealthy family in Kandy on July 27, 1940 as the second child of four. He is a proud product of the Trinity College, Kandy, which is considered the cradle of the country's rugby. Denzil along with the school curriculum excelled in sports, especially in rugby and he was also a premier hockey player in college. Young and energetic Denzil was also a school prefect and later selected as a senior prefect according to the college annals.
On successful completion of the college education, he joined the Sri Lanka Army in May 1960 and went to England to undergo his basic military training at the Royal Military Academy, Sandhurst.
Following military training, he was commissioned in the rank of Second Lieutenant in the Sri Lanka Armoured Corps on Aug 3, 1962. Pursuing an avenue to brush up rugby talents, this young officer who joined the Army's rugby team became a superb performer climbing the game ladder. Denzil in his later heights of rugby was a game winning icon, referee, coach, and an administrator in various platforms.
During the time spent with Kandy Sports Club, he met Lalini Ratwatte, the younger daughter of Kenneth and Merle Ratwatte which led to an affair and blossomed with marriage in December 1970. She was the strength behind Denzil in all successes since marriage.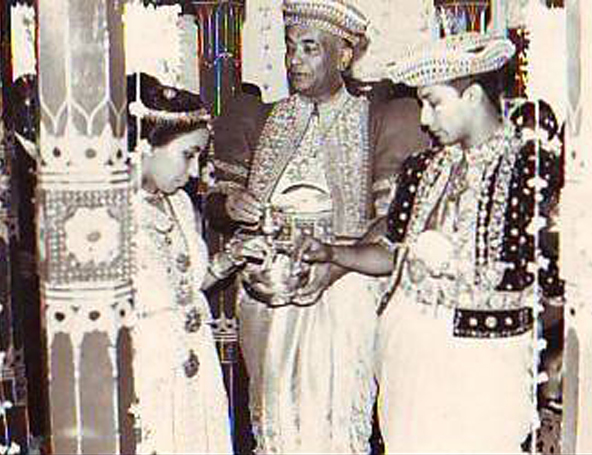 Young officer Kobbekaduwa was special since his appearance at a glance was cheerful at all times winning the hearts and minds of all who were acquainted. Not only of the men he served with, he felt the plight of the civilians in war-torn villages and had helped them with his friends supporting them for their arduous livelihood.
Along the career span, his skills in various latitudes were visible, being a dynamic leader in both sports and military fields, which also endowed him to lead the war against terrorists and to win the highest laurels at all levels.
He was a renowned and highly skilled military instructor who had trained a number of officers and men.
With a view to impart his knowledge and to transform the military strategy into practice, taking a keen interest, he trained officers and men from the three services and the Police which have enabled all of them to benefit from his vast experience and knowledge. He was a competitive, inspiring and courageous leader who had a wide-ranging military career.
It was in 1979, in keeping with the timely need, this military expert was posted to Jaffna with the initial selected team of officers to eradicate terrorism from the North.
Since then, up to 1992, he had been a frontline fighter who through his aptitude, dedication, determination and efforts, tried to dawn peace by winning the hearts and minds of the people. His contribution was tremendous to the defence and the security of this country during this tenure. He was instrumental in research and development in the use of armour and mechanised vehicles which enhanced the tactical mobility of the Tri-Forces.
During his 31-year-long career, he followed several courses in the UK. His contribution to the Royal College of Defence Studies in 1989, through his vast operational experience, had been highly rated by his colleagues and directing staff. His qualities as a gentleman and soldier have made them predict a bright future for this gallant officer.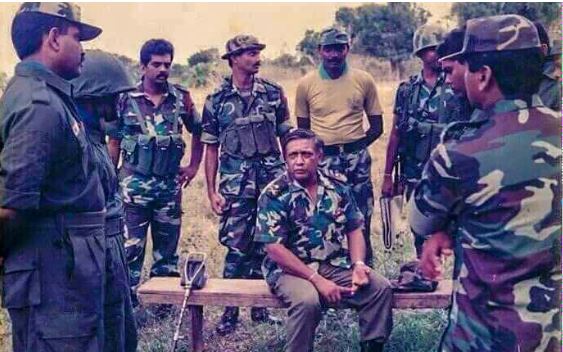 Along his illustrious military career, he had been duly recognised being awarded Sri Lanka Armed Services Medal, Army 25th Anniversary Medal, President's Inauguration Medal, Armed Services Long Service Medal, Vadamarachchi Operation Medal, Purna Bhumi Padakkama and Rana Wickrama Padakkama. He was posthumously awarded Vishista Seva Vibhushanaya, Rana Sura Padakkama (twice), Uttama Seva Padakkama and Desha Puthra Sammanaya. Mrs. Lali Ratwatte Kobbekaduwa was awarded Uththama Pooja Pranama Padakkama in 2010.
The General loved by all had a natural flair to be bold, ability to correctly assess the situation, conceive and impart workable plans, and inspire his troops with confidence in his will to win and his absolute determination to execute the task despite all obstacles which made him the most able gentleman to the core.
The well-known operation 'Balavegaya' was one of his topmost credits which propelled his strategic and tactical insight to its finest, which brought victory. 'Balavegaya' was planned and executed by Denzil who had the support of Brig. Vijaya Wimalaratne as his Deputy. Both of them had the habit of always leading from the front.
Even amidst all battle engagements, Gen. Kobbekaduwa also dedicated his efforts through discussion and deliberation for a joint solution to peace, which was well received by the politicians, state officials, NGOs, religious dignitaries, social workers and above all by the citizens of this country.
This well trained and highly skilled General's sole effort was to secure the territorial integrity and sovereignty of Sri Lanka whilst always protecting peace loving citizens. All the battles he led were to defend the citizens of the country and to provide security to the motherland which undoubtedly is a hallmark in our annals.
The whole nation salutes you forever, sir,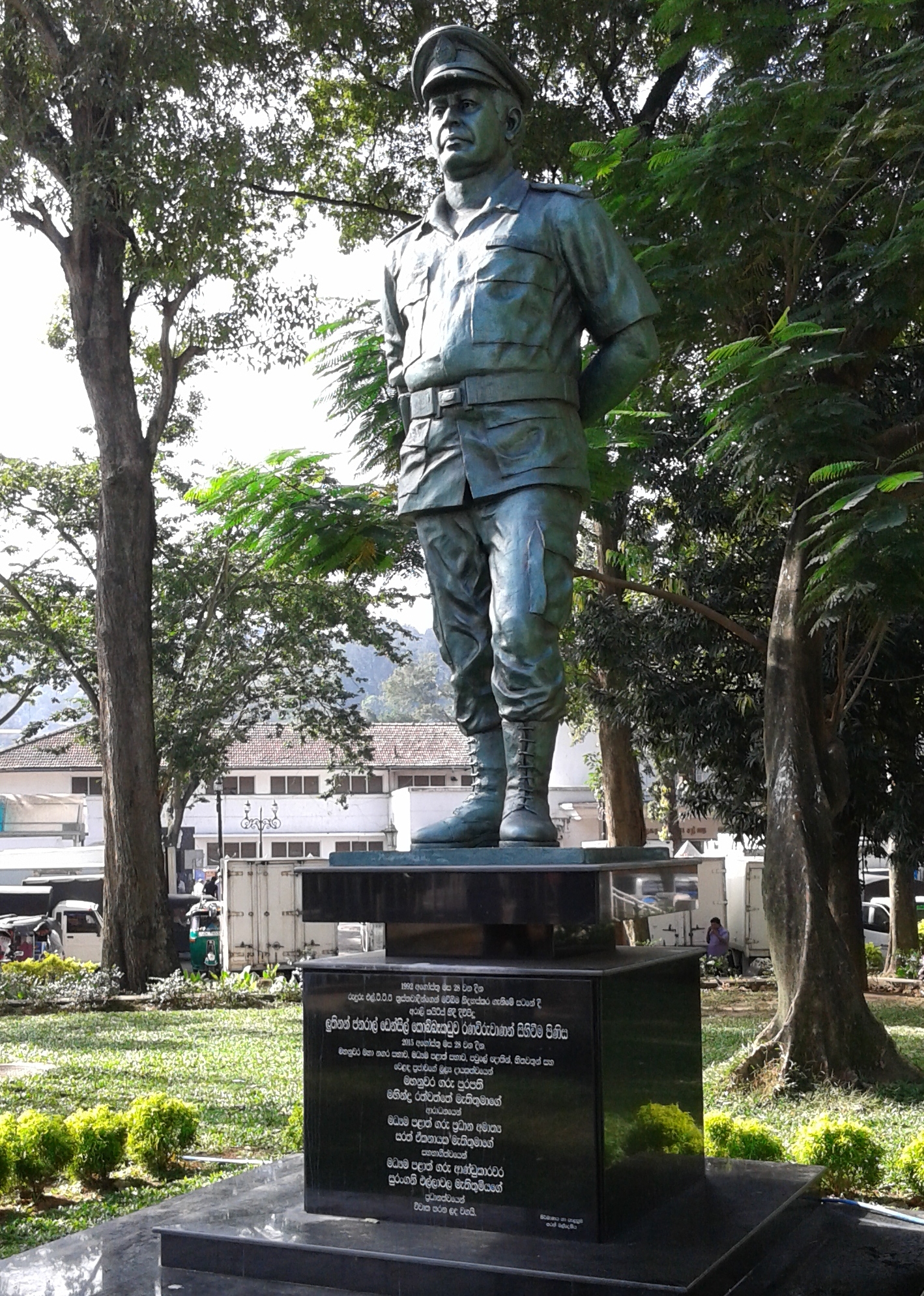 (Photo courtesy; the book titled 'Tributes and Appreciations to a General, Lt. General Denzil Kobbekaduwa')