"Confronting Cybercrime, Cyber Harassment and Cyber Defamation In a Surging Era of Technology"
September 20, 2021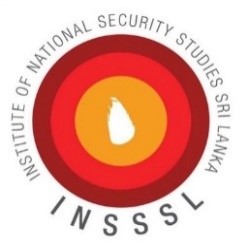 Institute of National Security Studies
Threat Lens
"Confronting Cybercrime, Cyber Harassment and Cyber Defamation In a Surging Era of Technology"
17th September 2021 from 1400hrs to 1530hrs
Press Release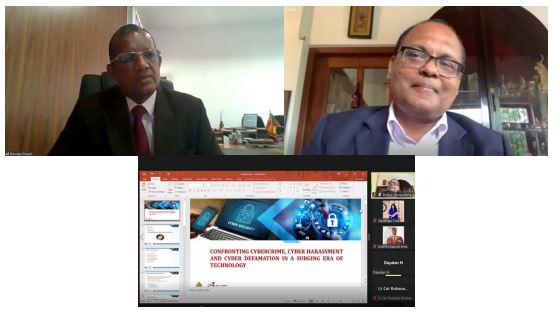 Institute of National Security Studies, the premier think tank on National Security established under the Ministry of Defence organized a virtual Threat Lens titled "Confronting Cybercrime, Cyber Harassment and Cyber Defamation in a Surging Era of Technology" which was held on the 17th September 2021 from 1400hrs to 1530hrs via ZOOM. The Chair of the event was Director General of Centre for Defence Research and Development (CDRD), Major General K. R. P. Rowel (Retd.) RWP VSV USP ndu psc USACGSC representing the Secretary, Ministry of Defence and State Ministry of National Security and Disaster Management. The Guest Speaker for the event was Mr. Deenadayalan Nagaratnam, Information Security Engineer, Sri Lanka Computer Emergency Readiness Team (SLCERT). Professor Rohan Gunaratna, Director General of INSS moderated the event.
The Director General welcomed and introduced the Guest Speaker and opened the floor to a comprehensive dialogue on cybercrimes, research and development and the need for robust reforms. The audience comprised researchers, academics, intelligence services, military officers representing the Sri Lankan armed forces and representatives from government and private institutions in the domains of IT and Technology.
Mr. Deenadayalan Nagaratnam outlined his presentation on the overview of the SLCERT and its tasks and responsibilities. Thereafter, he analysed the incident statistics and how the cyberspace activities have affected the general public and the organisations during this Covid 19 pandemic. He highlighted the escalation of incidents compared to the statistics from 2017 to 2020 with the reported cases rising from 4000 to 16000. He then elaborated on cyber harassment and how it is committed in cyberspace targeting individuals. Mr. Nagaratnam stated that according to CID data in 2018, approximately 90% of Sri Lankan university students have become victims of cyber harassment. Furthermore, he gave his recommendations on how to counter cyber exploitation and explained the information lifecycle. At the end of his presentation, Mr. Nagaratnam presented several policy recommendations for National Security. In the Question and Answer session, participants actively contributed by raising timely concerns of different avenues that relate to cyberspace and cyber security.
Moderator Prof. Rohan Gunaratna thereafter invited the Chairperson of the event Major General (Retd.) KRP Rowel to present concluding remarks. He addressed the audience with a military flavour and explained how warfare evolved from a traditional way to a cyber-warfare in the present. In addition, he iterated how Sri Lanka is working on developing the digital infrastructure. He further contributed to the discussion by adding more information on the concerns that were raised by the participants.
The Threat Lens concluded with a very informative and insightful discussion session and the hope of meeting again for another gathering.