Ranaviru Seva Authority dedicated to transform war heroes to organic warriors
September 26, 2021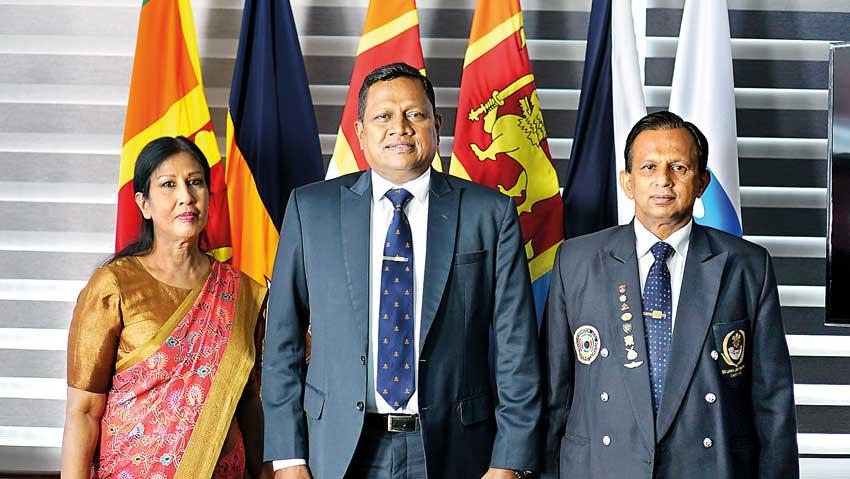 Left to Right : Ms. Sonia Kottegoda (Deputy Chairperson) , Maj. Gen. Nandana Senadeera (Retd) (Chairman), Major General Kithsiri Ekanayake (Retd) (Director)
As a result of the 30-year ethnic conflict, many soldiers lost their lives while some lost their limbs. The Ranaviru Seva Authority was established to look into the well-being of war heroes. In an interview Maj. Gen. Nandana Senadeera (Retd), Chairman of the Ranaviru Seva Authority talks about its mission.
Excerpts:
Q What is the role of the Ranaviru Seva Authority?
The Tri-Forces and the Police engaged in a 30-year long humanitarian operation. In this operation many soldiers sacrificed their lives, while another majority of them were left with a disability. Hence, the Ranaviru Seva Authority was established to look into the welfare and wellbeing of families of soldiers who lost their lives, the wellbeing of differently-abled soldiers, families of police personnel etc.
Q In the fac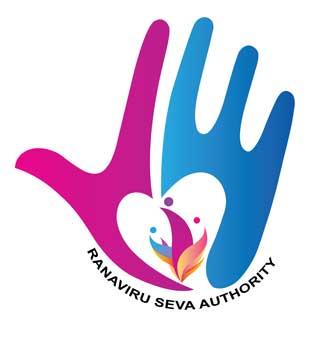 e of the COVID-19 pandemic the government decided to ban the import of chemical fertilisers and promote the use of organic fertiliser. For this task beneficiary families of the Ranaviru Seva Authority and differently-abled war heroes will be involved. How does the Authority plan to engage the differently-abled war heroes for this programme?
We need to understand that these war heroes are extremely talented. Even though they have suffered injuries or are differently-abled they still have the courage in them. Some of these differently-abled war heroes are even more talented than their able-bodied counterparts. They excel in sports and other activities. Since they expressed an interest towards manufacturing organic fertiliser we will educate them on how to manufacture organic fertiliser and then get them involved in the process.
Q What is the objective of empowering them towards this programme?
Many war heroes and their families have been involved in farming practices and have used chemical fertilisers. So we will gather anybody who is interested in manufacturing organic fertiliser and conduct workshops in collaboration with officials from the Department of Agriculture. Since it is a new experience the process needs to be accurate. The Nitrogen-Phosphorus-Potassium component in organic fertiliser is a must and for that we need technical expertise. These workshops will be conducted islandwide to educate the war heroes on the process of manufacturing organic fertiliser. Many are of the view that the differently-abled war heroes have been marginalized. But they have special and unique talents and this is why we have made arrangements to include them in the organic fertiliser manufacturing process. A sum of Rs. 750 million has been allocated for this task. Therefore, apart from welfare activities we will be able to utilize this money for the organic fertiliser manufacturing programme.
There are around 25,000-30,000 differently-abled war heroes who are able to engage themselves in these kinds of programmes. I think these war heroes should be able to manufacture close to 30,000-40,000 metric tones of organic fertiliser. For that we will provide them with the technical expertise and finances. The war heroes are keen to be a part of this programme and in future we will conduct workshops on the manufacturing process to expedite the President's vision.
Q Since you joined the Authority very recently let's talk about future aspirations.
Due to the COVID-19 situation travel has been limited. But besides involving differently-abled war heroes to manufacture organic fertilisers we are also in a position to send some of our war heroes to represent Sri Lanka at Paralympics. For this purpose we have received a budgetary allocation of Rs. 750 million for the first time in our history. We feel it's a privilege to have received this amount and we hope to implement our programmes according to a plan. We have an action plan and will act accordingly.
Q Empowering female beneficiaries to become entrepreneurs
Deputy Chairperson of Ranaviru Seva Authority and Supervisor at Senehasa Educational Resources Research and Information Centre Sonia Kottegoda spoke about her role to empower women to become entrepreneurs.
Q What is your role at the Ranaviru Seva Authority?
The role of the Ranaviru Seva Authority looks after the wellbeing of over 1,57,000 beneficiary families and among them around 40,000 of them are differently-abled. In addition there are widows and parents as well. My role is to empower women to become entrepreneurs by engaging them in small and medium enterprises. It is a huge achievement to involve our beneficiaries in this programme to support President Rajapaksa's vision to establish a Green economy. Around 500 of our beneficiaries are involved in this programme. In addition to producing compost fertiliser and related products, women too can start growing chemical-free produce at home and raise a healthy generation of children. We have also started growing various fruits and vegetables at the Senehasa Education Centre premises. The income will be allocated for the wellbeing of students. While empowering entrepreneurs this is a great example to the rest of the public as well.
Q From war heroes to entrepreneurs
Ranaviru Seva Authority Director Major General Kithsiri Ekanayake (Retd) is determined to transform war heroes to entrepreneurs. Speaking to Lankadeepa Online he spoke about his plan to make his vision a reality.
Q What is your plan in terms of entrepreneurship development?
As per the vision of our Chairman the 'War heroes' entrepreneurship development programme' is a timely and important initiative. What is quite important is that even though war heroes in the Army, Navy, Air Force, Special Task Force and Police were differently-abled as a result of the war they are quite courageous and determined to become entrepreneurs. Around 19,000 of them are unable to move about and by including them in this programme it will help them to be more productive. So far we have commenced projects at various ex-veteran communities level.
Q Tell us how this programme will be executed.
There are 278 ex-veteran communities and 54 ex-veteran villages. We have included those who have shown an interest towards this programme. We held a workshop in Matara and we saw how one sergeant is quite involved in the programme. The participants too were satisfied with how the programme was progressing. As such we will extend our fullest support to make this vision a reality.
Courtesy - www.dailymirror.lk