Humanitarian gesture of answering call of duty during floods
November 11, 2021
By Dilan Jayatillake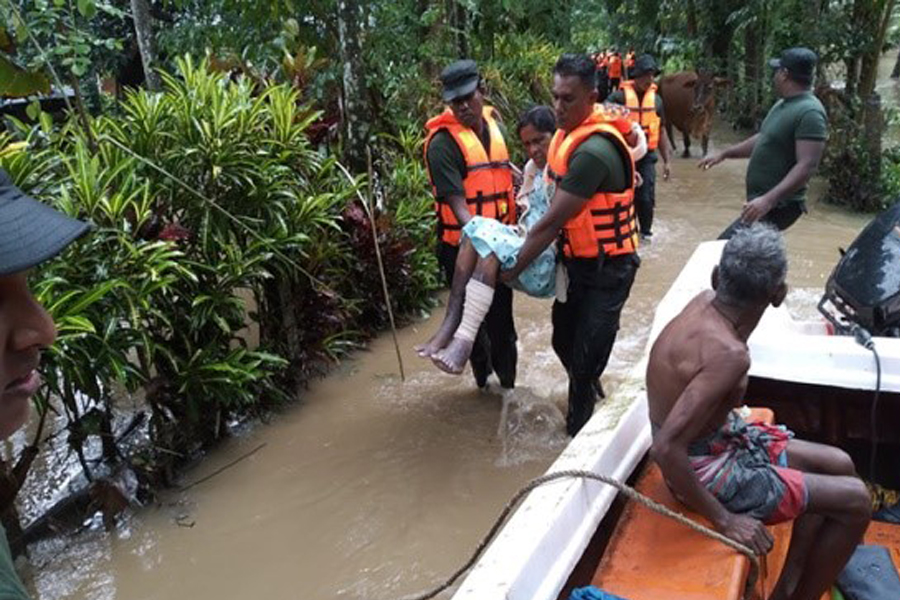 The military is the first to respond during any humanitarian relief effort when natural disasters strike this island nation. Be it the Tsunami, floods, landslides or any other emergency the military has piloted tremendous relief measures in the past.
The freak weather caused floods that has struck several regions in the island recently have underscored the need to adopt a multi-dimensional approach for disaster management. Within the ambit of this approach, the military has played a silent but pivotal and potent role as the first to respond.
The versatile know-how of the military's response during floods can be best illustrated by the assistance provided during previous natural calamities.
Under the directives of the Ministry of Defence, Tri-Forces were alerted and kept on standby to reach flood affected communities during the heavy showery conditions experienced in several parts of the island. Military assistance and relief measures were pre-planned and well-coordinated with the Ministry of National Security and Disaster Management from the initial stages of the change of weather.
Amidst, incessant rains causing severe damage to life and property the disaster management officials and military personnel were seen continuously trying to rescue lives and provide food and shelter to flood victims.
Accordingly, Tri-Forces deployed their respective rescue teams to flood prone areas in advance along with required gear to assist those affected by inundations.
Amongst several tragic incidents, Sri Lanka Army (SLA) braving torrential rains evacuated 4 family mem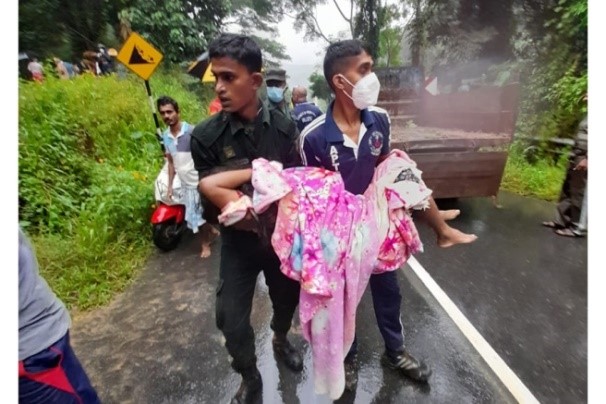 bers trapped inside a house following an earth mound struck their family in Dombemada, Rambukkana and they were admitted to the Rambukkana Hospital. One of the critically injured, reportedly the bread winner of the family, is now undergoing treatment at the Rambukkana hospital. Unfortunately the seriously injured mother and two daughters were pronounced dead on admission to the hospital.
Further extending their hands of humanitarian assistance, the SLA troops are now removing debris at the location.
Soldiers evacuated 42 members of 11 families to the Wijesundararamaya Temple following a landslide warning was issued regarding the Mahakalupahana mountain range. Meanwhile, over 50 families in Godawela in Polgahawela area were also rescued and fetched to safer locations with immediate effect.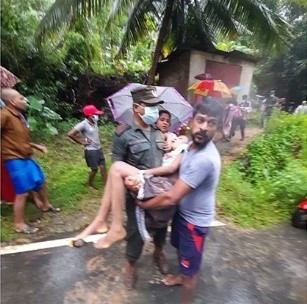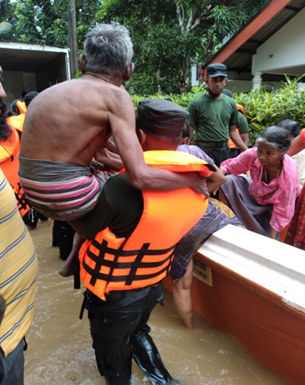 Laying several weirs across vulnerable places of Nedunkulam tank in Puttalam SLA troops have retained water flow while strengthening its bund to avoid likely flood threat to low lying areas.
In a bid to ensure the smooth function of the rail line passage, the clearing of earth and rocks on railway tracks in some places by soldiers braving the rainy condition was also seen.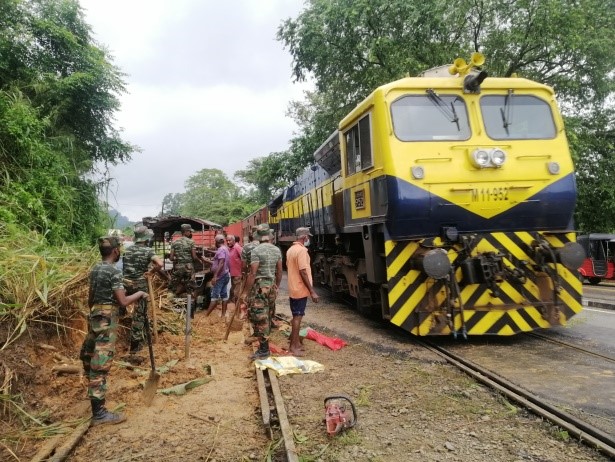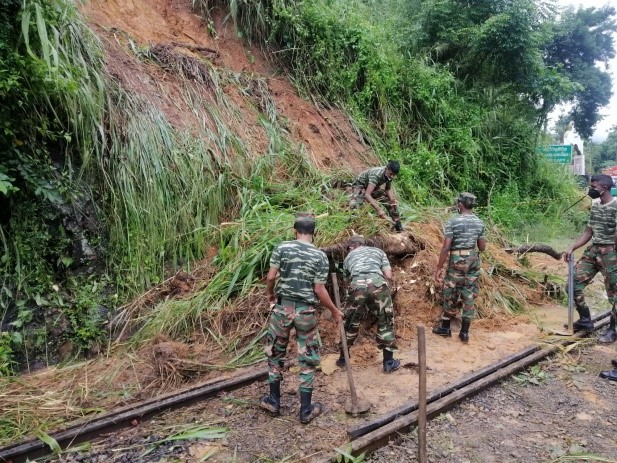 In the meantime, the Sri Lanka Navy- deployed relief teams have rescued 71 persons trapped in overflows in Palaviya area in Kalpitiya in the Puttalam district on Nov 08. According to Navy sources, the total number rescued people from several parts of the island, is reported as 288 persons to date. Upon rescue, they were resettled at safer locations whilst providing relief measures.
According to the details, over 77 individuals were quickly evacuated as they were seen trapped in floods in the locality of Giriulla with the spilling of Ma Oya. Moreover, Navy's rescue teams have reached out to 93 flood victims in Wanathawilluwa, Eluwankulama and Tharawilluwa in Puttalam to rescue flood victims following the rising of Kala Oya and Baththulu Oya water levels. With overflowing of Karambalan Oya, Naval flood relief teams safely rescued 23 persons in Udubaddawa area.
Navy's flood relief operations have positioned 14 relief teams in Paragoda in Kalutara, Rathnapura New Town, Udamalaththa in Galle, Palaviya, Wanathawilluwa, Karambe in Puttalam, Giriulla in Kurunegala, Eluwankulama Kalpitiya, Udubaddawa, Tharawilluwa, and Rajanganaya in Anuradhapura, covering the Western, Southern, North Central North-western and Sabaragamuwa provinces to facilitate relief measures to the people affected with torrential rains.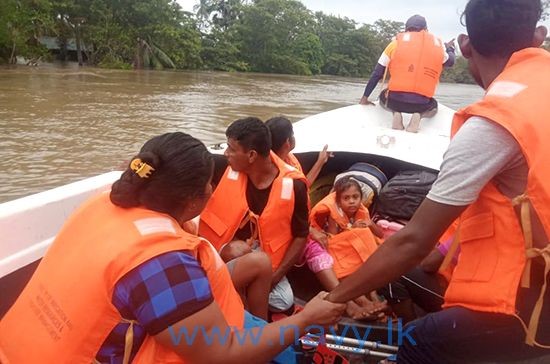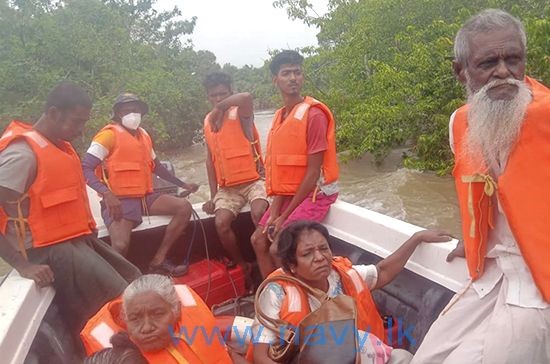 The Navy's assistance during the prevailing situation does not confine only to rescue missions, but also extended to clearing of clogged bridges, culverts and waterways to ensure smooth flow of storm water. Accordingly, the SLN divers cleared debris collected under the narrow bridges of Mulkada, Agaliya and Dodangoda of Gin Ganga in Galle during the showery condition in a bid to mitigate potential local floods.
The flood water flow has carried debris which had got stuck under the bridges slowing the water flow posing flood threat to the surrounding low lying areas in the region.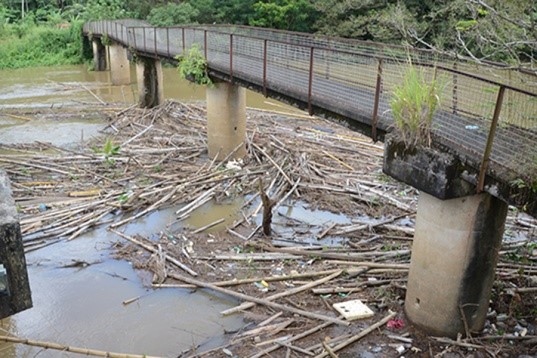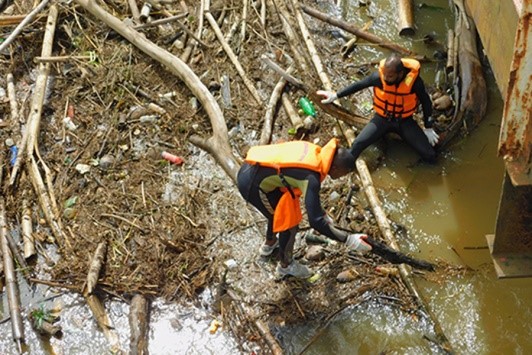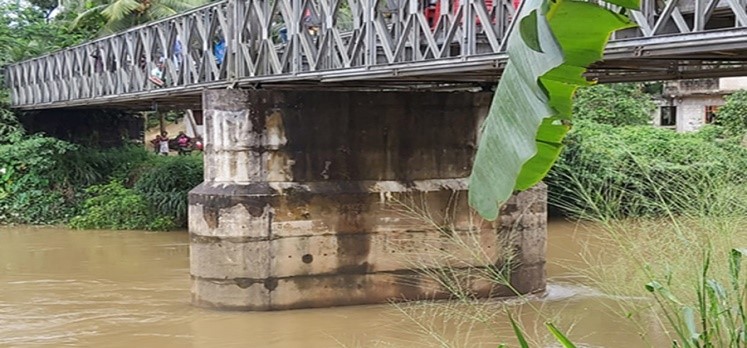 The Sri Lanka Air Force (SLAF) on vigil to reach and assist in any eventuality has kept their air assets ready for the rescue missions and transportation of medical and necessary items for the flood affected communities.
Ratmalana, Hingurakgoda, Anuradhapura, Palaly, China-Bay and Weerawila are the SLAF bases where aircraft kept on standby to address the situation. The Air Force has kept ready MI-17, BELL 212, BELL-412, B-200 with an air surveillance team and Y-12 for this endeavour.
According to the Director General of Disaster Management Centre (DMC) Maj. Gen. Sudantha Ranasinghe the government has setup 23 relief centres in flood affected areas and military relief teams are also on standby in Bulathsinhala area in Kurunegala and Puttalam, Ratnapura, Gampaha and Galle districts.
He also confirmed the availability of SLAF assets and two air drones to be deployed for search and rescue missions.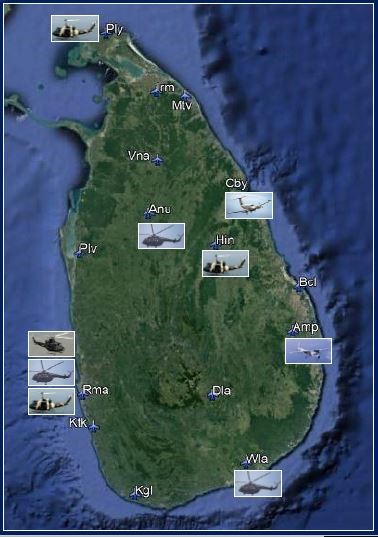 Children, elders and those in need of medical attention at flood hit areas are now in safe hands and they are being looked after by the Tri Forces and respective local authorities. Soldiers making a resilient human chain with sailors and airmen in their disaster relief effort have assured the wellbeing of those fallen prey to incessant rains and are now working tirelessly to facilitate their return home and restart their day to day lives.