Lieutenant General Denzil Kobbekaduwa Memorial Oration 2021
December 23, 2021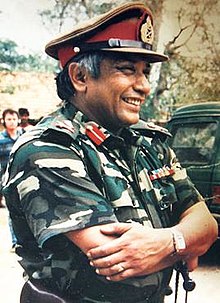 Lieutenant General Denzil Kobbekaduwa Memorial Oration 2021
"Intersection of National Security and Foreign Policy"
16th of December 2021 from 1500hrs – 1700hrs at the Auditorium of Suhurupaya
Press Release
Institute of National Security Studies (INSS) organized the Lieutenant General Denzil Kobbekaduwa Inaugural Memorial Oration on 16th of December 2021 from 1500hrs to 1700hrs at the auditorium of Suhurupaya building, Battaramulla with the participation of Mrs. Lali Kobbekaduwa and family members of late Lieutenant General Denzil Kobbekaduwa, Secretaries to the Ministries, Navy Commander, Tri forces, Police, Intelligence Services, Defence Attaches to Sri Lanka, academia and resource pool of INSS. General Kamal Gunaratne (Retd.) WWV RWP RSP USP ndc psc MPhil, Secretary - Ministry of Defence and the State Ministry of National Security graced the inaugural memorial oration as the Chief Guest.
Welcome remarks were presented by the Director - Communications and Publications of INSS Rear Admiral Dimuthu Gunawardena RWP**,RSP, VSV, USP, nswc, psc, hdmc. In his welcome remarks, he stated that Lieutenant General Kobbekaduwa is a knowledgeable, highly skilled, great military leader loved by all. He fought bravely and relentlessly to secure the territorial integrity and sovereignty of Sri Lanka whilst always protecting peace loving citizens.
Subsequently, General Kamal Gunaratne presented the oration medal to the Guest Orator of the memorial oration, Admiral Professor Jayanath Colombage RSP, VSV, USP, FNI, rcds, pcs, Secretary to the Foreign Ministry. Admiral Professor Jayanath Colombage conducted an illustrative and informative oration on 'Intersection of National Security and Foreign Policy'. According to Professor Colombage, Lieutenant General Kobbekaduwa is an officer and a gentlemen par excellence. Commencing the oration, he stated that the diplomacy is the main tool that we use to deal with foreign relations, because it is the most productive method of translating the foreign policy of the government into action in the international system. Further, he pointed out that the world community needs to be inclusive instead of being divided into exclusive clubs to overcome issues such as COVID -19 pandemic, global warming, poverty alleviation etc. Professor Colombage concluded his lecture stating that being a multi-ethnic and multi-religious society, unity is of critical importance to Sri Lanka, because lack of a harmonious and peaceful society exposes the country to outside interferences, which affects security and stability of the country.
Aftermath of the outstanding oration, Lieutenant Colonel Subasha Wijayalath delivered the vote of thanks on behalf of INSS marking the conclusion of the event. It is certain that this memorial oration was a great platform for relevant stakeholders to consider and formulate methods of using foreign policy to solve diverse issues affecting national security and stability.