'Sri Lankan Tri Forces received a rapturous welcome by the British general public at the Queen's Platinum Jubilee Pageant'!
June 08, 2022
By Ranjiv Goonawardena
Aficionado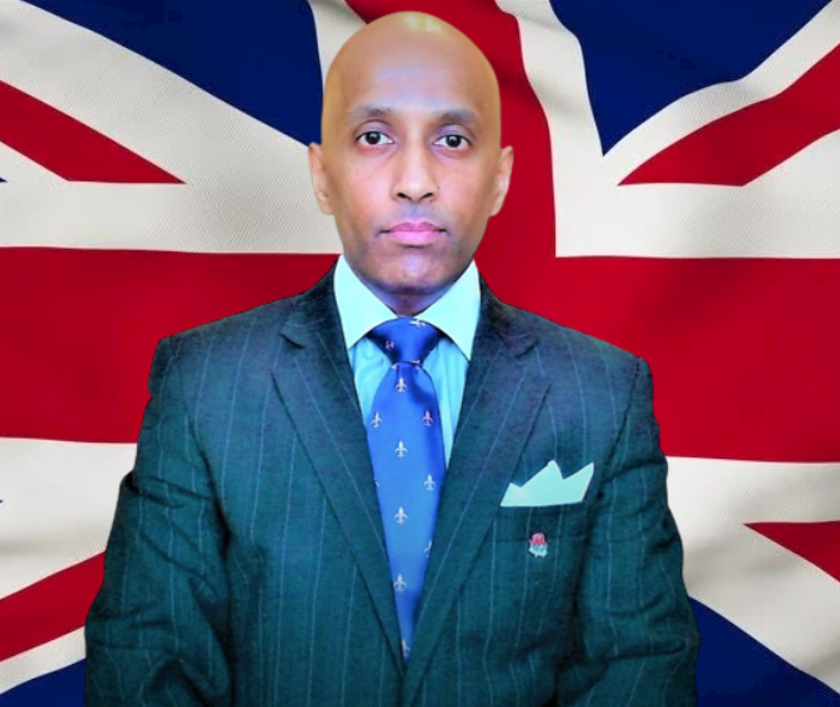 At the invitation of Her Majesty's Government, a contingent of Sri Lanka's Tri Forces participated at the Queen Elizabeth II's Platinum Jubilee Pageant and official birthday held on Sunday, 05 June 2022.
Distinguished military personnel from Sri Lanka bearing the national flag fluttering in the air, marched past Buckingham Palace in the presence of the Royal family members and eminent guests.
This was a proud occasion for the Sri Lankan Army represented by Major I.K Zoysa Edirimuni, Captain T.M.M.P.B Tennakoon, Warrant Officer I D.S.A Dasanayaka, B.M.G.G.S.A Basnayaka, R.M Priyantha and W.V.K.K.S Chathurani.
Appearing for the Navy were Captain D.L.S Mohan Dias, Chief Petty Officer W.M Chandrakumara and H.M.A.S Herath. The Air Force was represented by Group Captain W.W.N.T Priyamal Fernando, Master Warrant Officer M.G Indika Dayapema and Warrant Officer N.S.R Bandara.
In 2022, Her Highness Queen Elizabeth II became the first British Monarch to celebrate a Platinum Jubilee after 70 years of service.
The Platinum Jubilee Pageant had all the excitement and spectacle of an international parade and carnival - awe-inspiring and filled with marvel and delight. The Pageant encompassed a military parade, cavalcade, street arts, theatre, music, circus, carnival and costume to celebrate Her Majesty's unwavering duty and dedication to the Commonwealth. The pageant was organised as a part of a series of celebrations that took place from 02 - 05 June in honour of the Queen.
It has been estimated that 10,000 people were involved, including the military participants from the Commonwealth countries, over 6,000 volunteers, performers, key workers and 2,500 flag-waving members of the general public.
On 6 June 2022, the members of the Sri Lanka military contingent made a courtesy visit to meet the Sri Lankan High Commissioner Saroja Sirisena and her staff including Minister Counsellor (Defence) to the Sri Lankan High Commission in the UK, Brigadier L H Mahinda Rajapaksha. They all thanked the Tri Forces for their participation at the Pageant and stated that it was a proud moment to see the Sri Lankan flag flying high on this momentous occasion.
-The Ministry of Defence bears no responsibility for the ideas and views expressed by the contributors to the Opinion section of this web site -