Civilian Bravery in Sri Lanka
October 04, 2022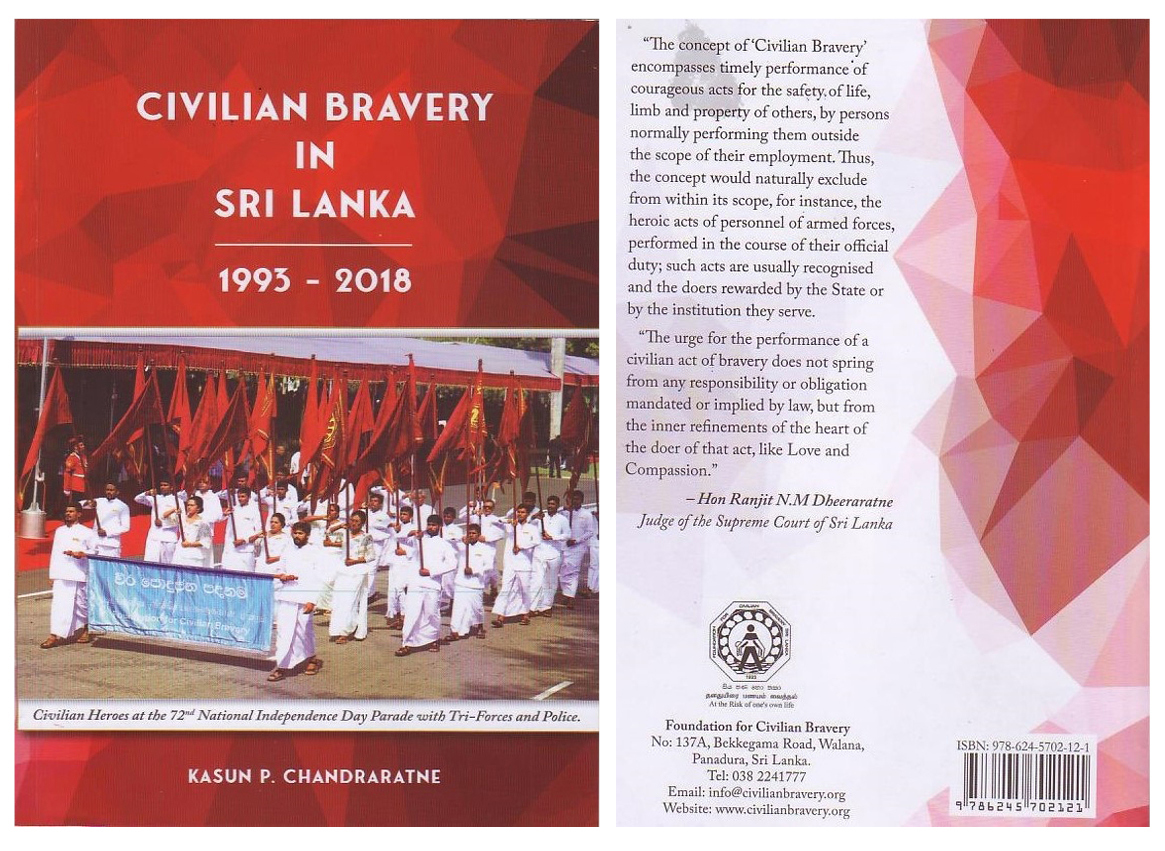 By Kasun P Chandraratne
A book titled "CIVILIAN BRAVERY IN SRI LANKA 1993-2018" written by Kasun P Chandraratne and published by Jam Fruit Tree Publications is an interesting read as it is written on civil bravery.
It is a unique book as it charts the journey of the Civilian Bravery Awards from its inception and its ultimate recognition at national level. The Part I talks about the history of the Bravery Medal awarding while the following part provides an account of the incidents that led to ordinary people do extraordinary things for the sake of humanity.
The author Kasun P Chandraratne, B.Sc, M.Sc, Attorney-at-Law is the founder and President of the Foundation for Civilian Bravery, Sri Lanka.
For those who appreciate fellow human beings putting their lives at risk for doing good, this book is a must read.
-The Ministry of Defence bears no responsibility for the ideas and views expressed by the contributors to the Opinion section of this web site -