Special Media Release
October 22, 2019
It has been reported to me certain state institutes and individuals had used the circular bearing PS/SP/SB/C/14/2019 issued by me on April 23, 2019 in order to ensure the security at State Institutions and other venues with national importance following the Easter Sunday attacks, to mislead the public on an imminent security threat. The said circular and follow up letters sent only to take precautionary measures on security arrangements, have now been used to mislead the public over some imminent terror attack.
The security forces have confirmed that there is no such immediate threat and I would like to urge the public not be misled by the inaccurate information.
The security forces have taken measures to ensure the safety of the public and state intuitions.
Hence, I would further like to request the public not to be misled by the false information.
Udaya R Seneviratene
Secretary to the President
Presidential Secretariat
Colombo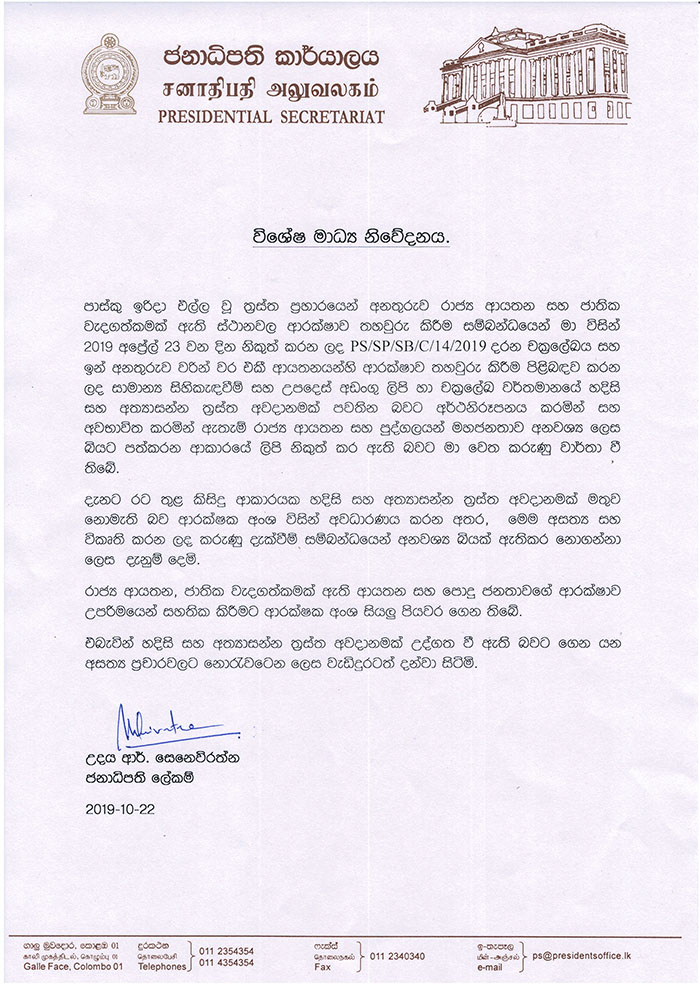 courtesy : pmdnews.lk